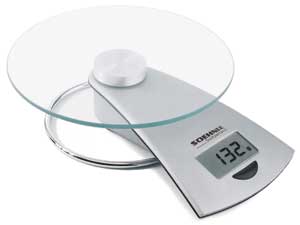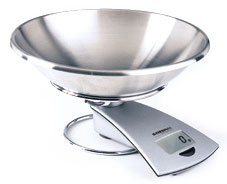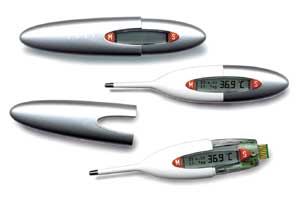 "Cyber" and "Giga", kitchen scales
for Soehnle-Waagen GmbH, 1998
Two electronic sets of household scales, only differing by the choice of bowl and support. The "Cyber" has a round glass plate, the "Giga" a chromed ring as support for the large stainless-steel bowl.

Both bowl supports can be removed with ease and put into the washing machine. The scales are rendered water tight by means of seals in the housing.

Our client wanted an unusual yet practice set of scales, which would also be a pleasant central focus point in the kitchen.

The number copies by other manufacturers seem to confirm the success of our design.