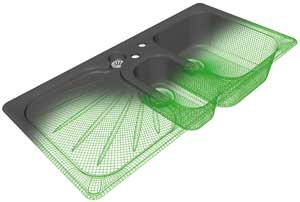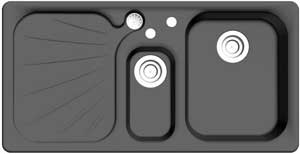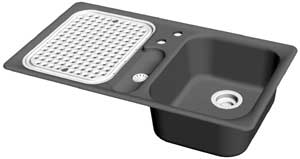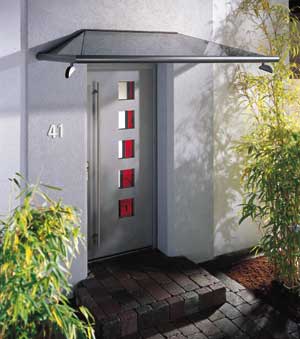 "Atlantis", kitchen sink made of Fragranit
for Franke GmbH, 2000
It was time to update one of our 1990 sink units. A new material was used "Fragranit", a mineral substance.

The solution was a typical example of successful redesign. Established features, tried and tested characteristics are retained while the chosen form is matched to an updated taste or fashion.