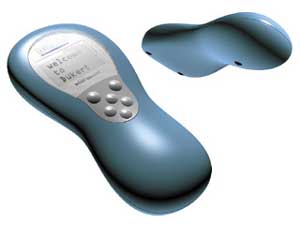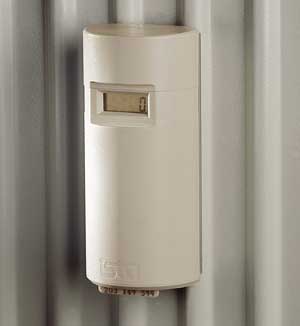 "AWC 4" electronic radio remote control for Whirlpools
for Elex Electronic GmbH / Düker GmbH, 2000
Unlike infrared remote controls you don't have to take a beaming in a certain direction for use the functions.

The form is "soft" and friendly, as is proper in a bath tub.

The user guidance was a fundamental part of the development. Via its LCD-display the unit communicates with the user and allows him arrange his personal wellness-program.