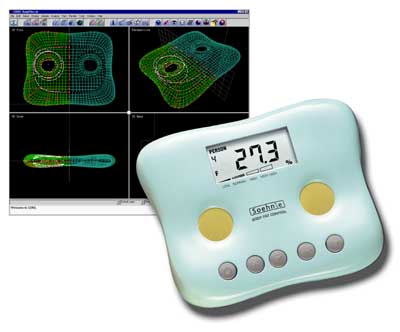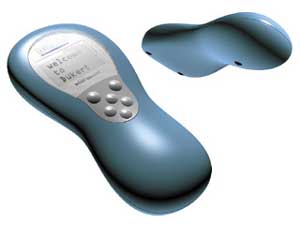 "Body Fat Pilot", body fat measuring device
for Soehnle-Waagen GmbH, 2000
Those wishing to lose weight also need to check their body fat index.
Body fat measuring devices check the electrical resistance of the body and calculate the body fat index from the user's personal data.

The designer's task was to produce a housing for an already existing circuit board apparatus. We decided on a suitably "soft" form, the device has a smooth surface feel and a high quality, pleasant appearance.