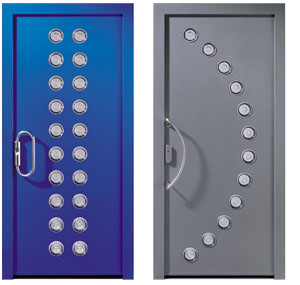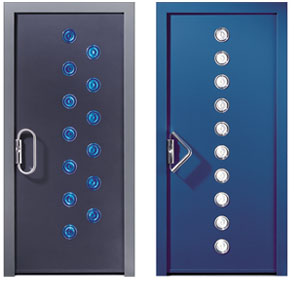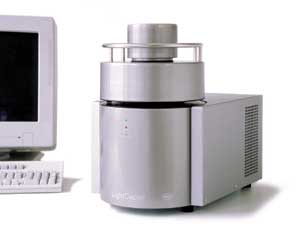 Exterior doors with built in light fittings
for Oskar D. Biffar GmbH, 1999
The task was to produce a new door with built-in lighting (windows).

We developed a glass module which was reasonably priced both to manufacture and to install. It allows light in but it is not see through. A translucent door that does not compromise security. Nobody wants a front door like their neighbours so these products are not mass produced. Variety is the order of the day. Through varying placement of the bull's eye lighting modules it is possible to produce a great variety of doors.